Presenting pilot project "Doctor's Hour"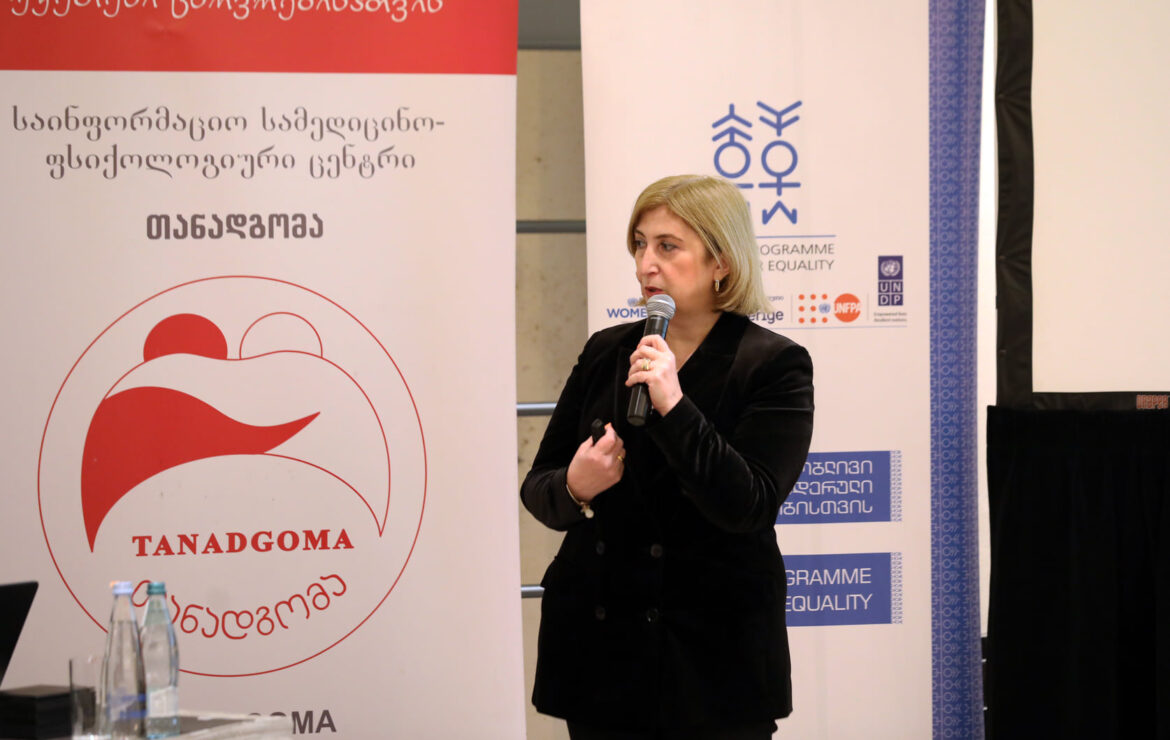 On December 27, 2021, a presentation of a pilot project "Doctor's Hour" was conducted. The pilot project was implemented jointly by the Ministry of Education and Science of Georgia, UNFPA Georgia Country Office and Center for Information and Counseling on Reproductive Health – Tanadgoma.
The meeting was led by the First Deputy Minister of Education and Science Mrs. Ekaterine Dgebuadze, Head of UNFPA Country Office Mrs. Lela Bakradze and Executive Director of Tanadgoma Mrs. Nino Tsereteli. Representatives of various public schools attended the presentation.
The First Deputy Minister thanked all parties involved in the pilot program for effective partnership and talked about importance of awareness raising on healthy life skills and safety among school students. Mrs. Dgebuadze highlighted that from 2022 Doctor's Hour will become mandatory in all public schools of Georgia and school doctors will be actively involved in both medical and educational activities. Hence, the students will be able to receive information directly from professionals on various important topics, such as healthy meals, vaccination, safety measures, hygiene norms, keeping personal space, cybersecurity, etc.
During the first semester of 2021-2022 year piloting of "Doctor's Hour" took place in 6 public schools of Tbilisi, targeting students of I-VI grades. Within the pilot program, scenarios and plans for lessons were prepared according to UNESCO standards.
Photo credit: Ministry of Education and Science