Meeting of SRHR coordination platform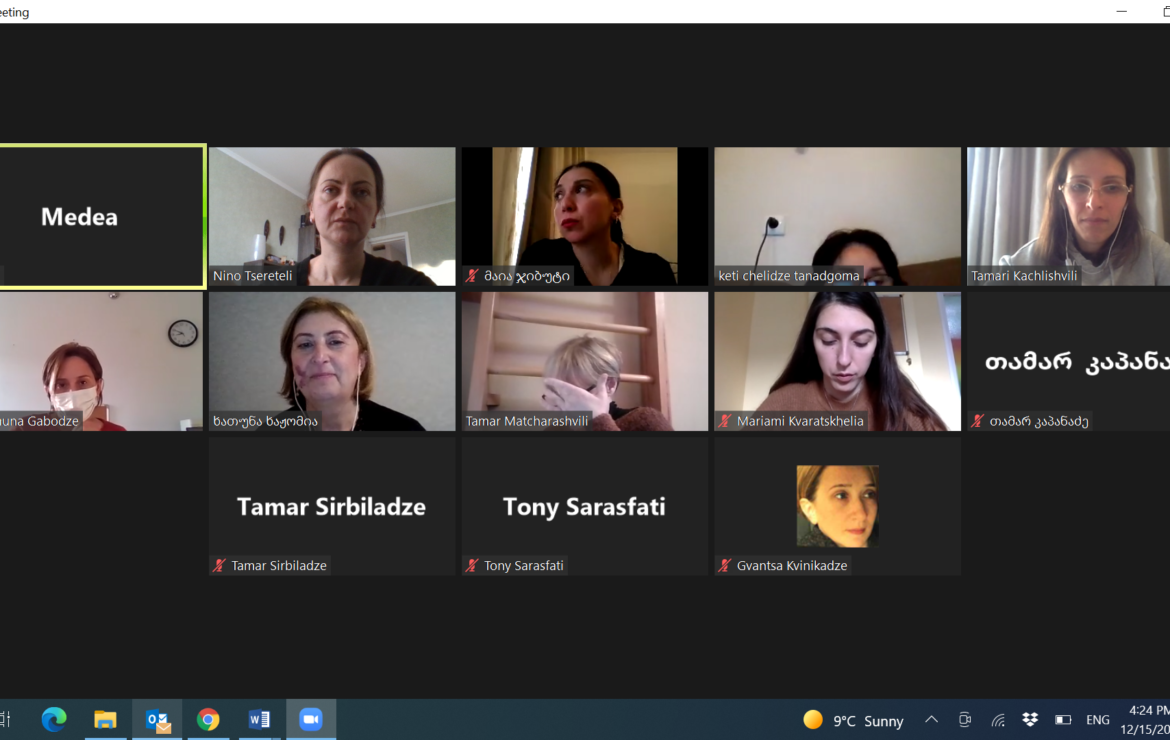 On December 15, a final 2021 meeting of SRHR coordination platform took place. During the meeting, Tanadgoma presented its research "Sexual health problems among women with oncological diseases of reproductive system". Also, annual results and future plans of an initiative group "Together for new life" – a group of patients with infertility problems – was presented to the platform members by founder of the group Tamar Kachlishvili.
At the end of the meeting its facilitator summarized results of 2021, thanked members for active engagement during the year and spoke about the future plans.
SRHR coordination platform was created in 2019 and its goal is to coordinate work of organizations involved in SRHR issues through sharing experience, strategies and visions.